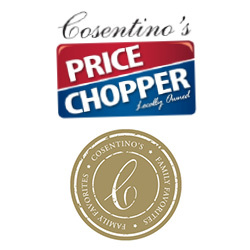 Price Chopper
Experienced Cake Decorator
Shawnee, KS
Experienced Cake Decorator
Will pay up to $17.00 an hour with experience.
Full - Time opportunity, excellent benefits package. 
Position Objective: To assist customers in their shopping experience by providing them with beautifully decorated baked goods in the most efficient, friendly, and courteous manner possible.
Reporting Structure: This position formally reports to the Bakery Manager.
Status: This is a non-exempt position. 
Knowledge
The following is a list of any certifications, formal education, or training requirements for this position.
Essential Knowledge
A valid driver's license is required for deliveries.
A food handling permit must be obtained within the first 14 days of employment.  
Completion of ongoing training and development as listed on the Cosentino Learning Plan.  
Non-Essential Knowledge
A high school diploma or equivalent is preferred.
Skills
The following is a list of the basic skill requirements for this position.  
Essential Job Functions
Know and implement the Cosentino Customer Service Standards.  
Consult with customers to determine the bakery items that best meet their needs and clearly document all orders to ensure follow through on service requests.  
Know your department products, procedures and policies so that you can accurately and courteously answer customer questions.  
Decorate various bakery items in a neat, creative and visually appealing manner.  
Merchandise cases to ensure fullness, freshness, and attractiveness of displays to promote sales.  
Effectively prepare, package and label product for sale.  
Rotate fresh product into cases, coolers, and freezers to prevent the sale or use of stale/outdated product.  
Be able to efficiently operate, clean and maintain cake decorating equipment, such as air brush, edible images, etc.  
Know, comply with, and encourage other team members to comply with all health regulations, sanitation guidelines and safety procedures for your department and your store.  
Able to operate, clean and maintain all equipment safely and competently.  
Meet or exceed productivity standards to produce desired team and individual results.  
Actively work to keep your work area and the department as a whole clean and safe for customers and coworkers.  
Resolve customer complaints in a professional manner and recognize when it is appropriate to involve a member of the store management team.  
Demonstrates the strong verbal and interpersonal skills necessary for positive customer and peer interactions.  
Demonstrates the basic math and reading skills required for the position.  
Non-Essential Job Functions
Promoting sales by suggesting additional products and offering samples.
Efficiently restock bakery ingredients each day and notify the bakery manger of items that should be reordered. 
Quickly and neatly stock incoming bakery ingredients in their designated areas without damaging merchandise.
Previous experience may be required in order to maintain the level of decorating skill and speed required of this position.
Support your company by completing additional tasks identified by management, assisting other stores or departments as needed and gaining new skills when necessary.
uqrrzcw9k73e
113467528